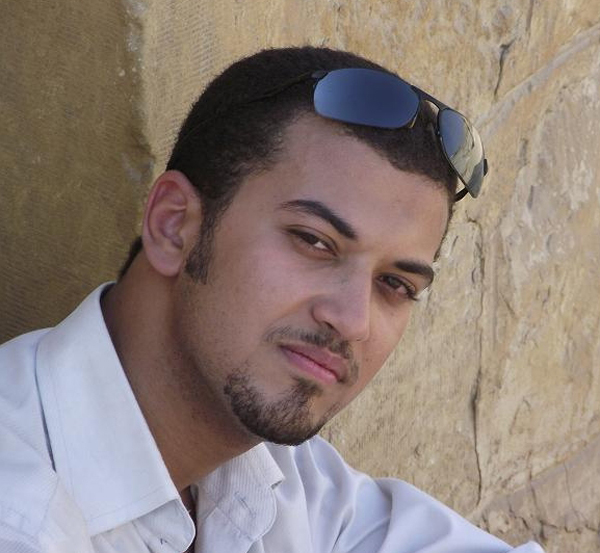 Fares Yaser Abd El- Wahab El-Siagy
Egyptian
Born on 1st of August 1989
33 Abu Shahin Shelters , El Mahalla El Koubra , Egypt.
+2(012)4282452
e-mail: fareselsiagy.finearts@gmail.com
Qualification:
Graduate of the Faculty of Fine Arts Alexandria University Egypt – Painting dept.- 2011
Certificates:
Adobe Certificate of Achievement (Graphic Track) .
Experience Certificate from Premiere digita art school as a Graphic Designer.
Exhibitions:
Participated in the first exhibition Fine Arts Preparatory Grade 2006/2007 as exhibitor and organizer.(Alexandria Fine arts College)
Environmental Innovations (Customs Media Center)
Alexandria in the eyes of its children (Customs Media Center)
An exhibition in El Mehalla El Koubra Culture Palace
Coloured Brush of Ramadan (Customs Media Center)
7 palettes (Russian Center for Science and Culture)
Sinawya (Painting Students Family , Faculty of Fine Arts)
Ramadaniat (Location Gallery)
Gallery at the University of Alexandria.
Participated as a member of the organizing team of 25th Alexandria Biennale of the Mediterranean countries
5th AAW international youth salon 2010
21th Cairo International Youth Salon 2010
Rawhanyat Workshop Exhibition 2010 (at Rezodanse art center)
The First Charity Exhibition (Hand With Hand) (Alexandria Atelier) 2010
Alexandrian's Young Faces (Goethe institute Alexandria) 2010
Pioneers (children – adults) (Alexandria Creativity Center) 2010
The first forum between professors and students of Painting Dept. 2011
First Time Exhibition (At The Bibliotheca Alexandria Conference Center) 2011
The Last Days Of Earth Workshop Exhibition.2 011
Colors Of Freedom Workshop (At Vienna) 2011
Colors Of Freedom Exhibition(At Vienna) 2011
Art to law( Exhibition) – Contemporary Art in the District Court of Inner City of (Vienna) 2011
What will happen? Exhibition (At Cairo Atelier) 2011
Egyptian Festival snapshot (At Prince Taz Palace –Cairo) 2011
Collectables:
at Russian Center for Science and Culture
at Egypt State Information Service (Ambassador Ismael Khayrat the head of Egypt State Information Service)